I'm not a fan of Steve Paikin. Frankly, I think his milquetoast liberalism is uninspiring. Unenlightening. Boring. However, I do find myself less than convinced by Toronto woman Sarah Thomson's allegation that he uses his position as the anchor of a current events talk show on public television to coerce women to have sex with him. But how should we talk about sexual harassment allegations we don't believe? Is this potentially-false accusation a sign that women have gone too far by naming and shaming harassers, abusers and rapists?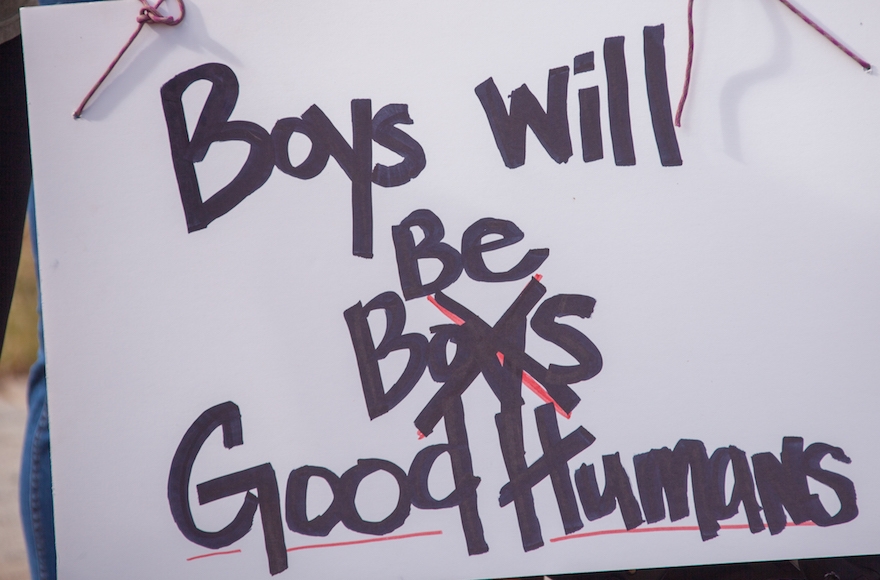 Let's start with why I don't currently believe this allegation. In general, I think women tell the truth about sexual harassment and sexual assault. I have no opinion on Thomson's or Paikin's credibility–I know that women who have been victimized often seem "crazy" because victimization is crazy-making. And men who victimize women often seem like really nice guys. Or like Wonderbread personified. Whatever. The reason I'm not convinced is that the allegation itself is not (or not yet, anyway) convincing.
For one thing, appearing on The Agenda is not worth fucking the kind of creep who would openly coerce women into sex. If I was going to screw some pig for publicity, I'd expect better company than that noxious blowhard J-Pete and Sid Ryan (who is great, but not that great).
More seriously, I thought Thomson's comment about wondering whether the women who appear regularly on The Agenda have fucked Paikin was nasty to those women—calling their integrity and expertise into question while simultaneously suggesting they're victims of sexual assault. The Toronto Star reported that Thomson's assistant and campaign manager not only had not heard about the allegation before the story broke Monday, but also were not aware that Thomson had met with Paikin at all. Thomson responded by saying the assistant who spoke to the Star hadn't been a part of her 2010 Toronto mayoral campaign at all, which is demonstrably false.
And then there is the lack of other accusers, of other investigations, of rumours, even. If Paikin did spend the last 25 years boldly attempting to coerce sex from potential Agenda guests and succeeding 50% of the time, that would amount to thousands of rapes. That no one has come forward to say "me too" is surprising. Either the facts are different from what Thomson reported, or Steve "Human Oatmeal" Paikin is one stealthy motherfucker.
But what matters to me right now isn't really whether or not the allegation is true (although that is, understandably, what matters most to Paikin and Thomson). What matters is how the allegation, which appears to be widely disbelieved by the public and the media, is being framed, in the context of discourse on gender equality, sexual harassment and #metoo. Continue reading →
…But he just can't figure out why a bitch ain't one.
Spoiler alert: It's not women's DNA, it's systemic gender inequality.
Back when I was still married, my spouse and I used to watch TVO's The Agenda with Steve Paikin together. Having a bit more patience for talking heads than I, she also rage-watched The Michael Coren Show and Fox News. But I'm not really into pundits—I was just in it for a short pseudo-Left debate every now and then and maybe something to think about as the night wore on.
But after a year or so of watching, I started to think to myself damn, that's a lot of dudes. And once I noticed, I couldn't un-notice, and as the show went on, dude after dude after dude, I gave up on it.
Earlier tonight, Paikin himself decided to address the dudely problem with The Agenda. That, in itself, is a fine enough thing to do, but he went about it… well, to put it mildly, he went about it all wrong:
No man will ever say, "Sorry, can't do your show tonight, I'm taking care of my kids." The man will find someone to take care of his kids so he can appear on a TV show.  Women use that excuse on us all the time.

No man will say, "Sorry, can't do your show tonight, my roots are showing." I'm serious. We get that as an excuse for not coming on. But only from women.

No man will say, "Sorry can't do your show tonight, I'm not an expert in that particular aspect of the story." They'll get up to speed on the issue and come on. Women beg off. And worse, they often recommend a male colleague in their place.